I think this is what you would call the main crop for figs. I like them all when they are ripe and cold from the fridge.
Garnsey: very nice, big, moist and sweet. I love the pink color inside that only comes when the Panache (Tiger) fig tree has fruits in summer.
Panache (Tiger): the striped one on the right: it is not ripe yet.
Brown Turkey: most fruits split at the eye, so I have to pick and let them ripen on the counter because of the ants. Very good when ripe
Janice seedless: the one on top of the Brown Turkey figs: firm, even the skin is so sweet.
Garnsey, Panache, Brown Turkey, and Janice seedless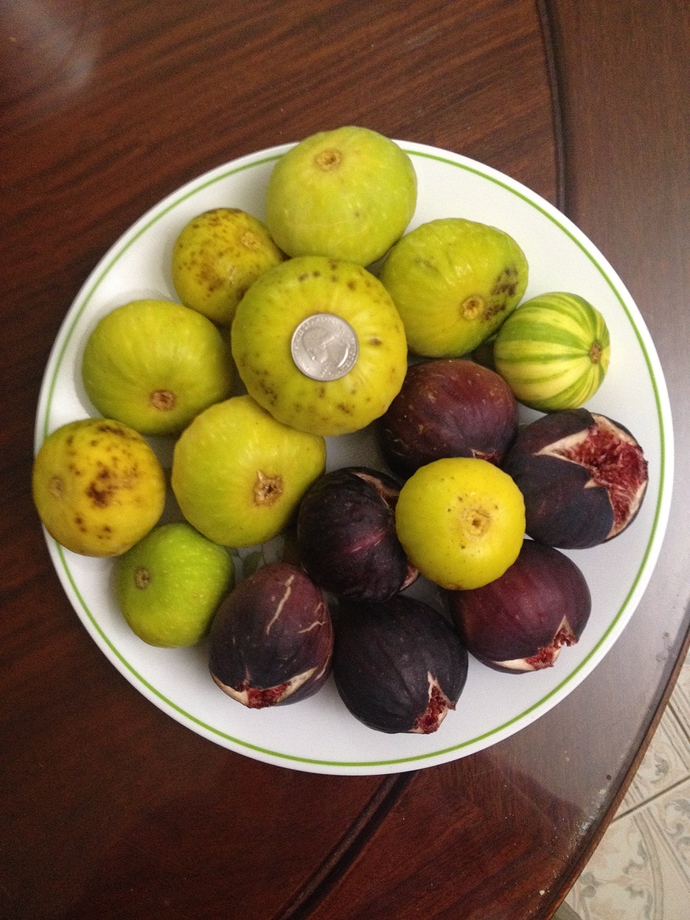 Garnsey, Brown Turkey and Janice seedless
More Zinfandel grape: they only had liquid inside the first year or two. After we planted Thompson and Flame, they have been firm like table grapes so we can dry them.