Do you add a few green or partially ripe berries into your cobbler mix?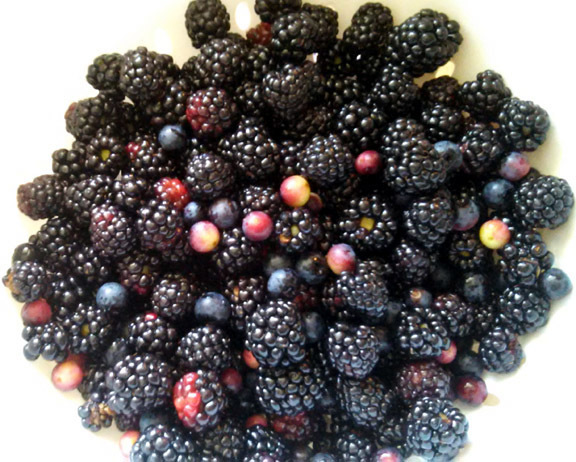 For a "standard" size cobbler I add two tablespoons of lime juice.
I never thought of that, Bill. It sounds like a good way to put those to use! Once they're cooked together they should be tender, and the taste should blend right in. Thanks for the idea!
The answer is simple, you need earlier ripening blueberries to match your blackberry harvest. I hate when i accidentally pick an under ripe berry, I look for totally blue from blossom end to stem and for some of the blush to be faded before i pick.
Some under-ripe berries are great for making jam and I'm sure OK for cobbler. Rabbit eye blueberries ripen here in SE Georgia at about the same time as blackberries. I might make some black and blue cobbler tonight, come to think of it. I made black and blue jam weekend before last. God bless.
Marcus