It was the last day today for the assistant manager at work,so I made this dessert.
The end of season Blueberries were used and it turned out good.After making the cake a couple times without the topping,this time I did and really liked the added crunchiness. Brady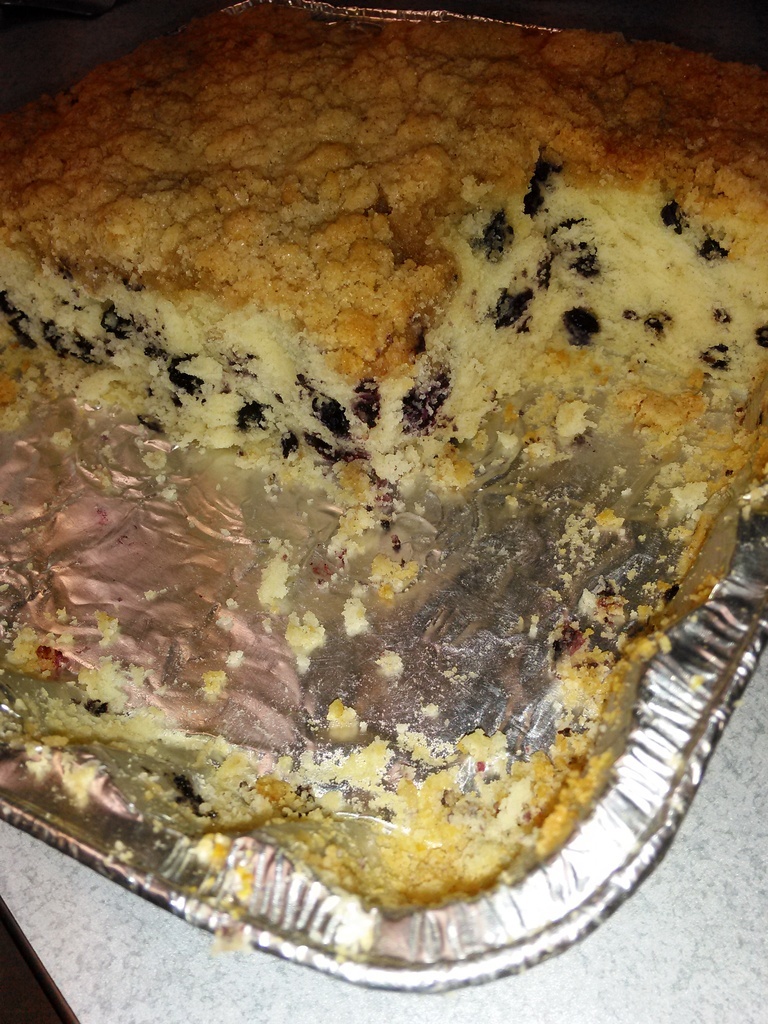 Here is the recipe I followed.