I've gotten some some takes on all the varieties from Scott (7 of 8 grafts) and only Tam Kam from my first round of grafts. Those are Anne raspberries which have grown up around it. I should probably cut at least some of them back to get good light near the base.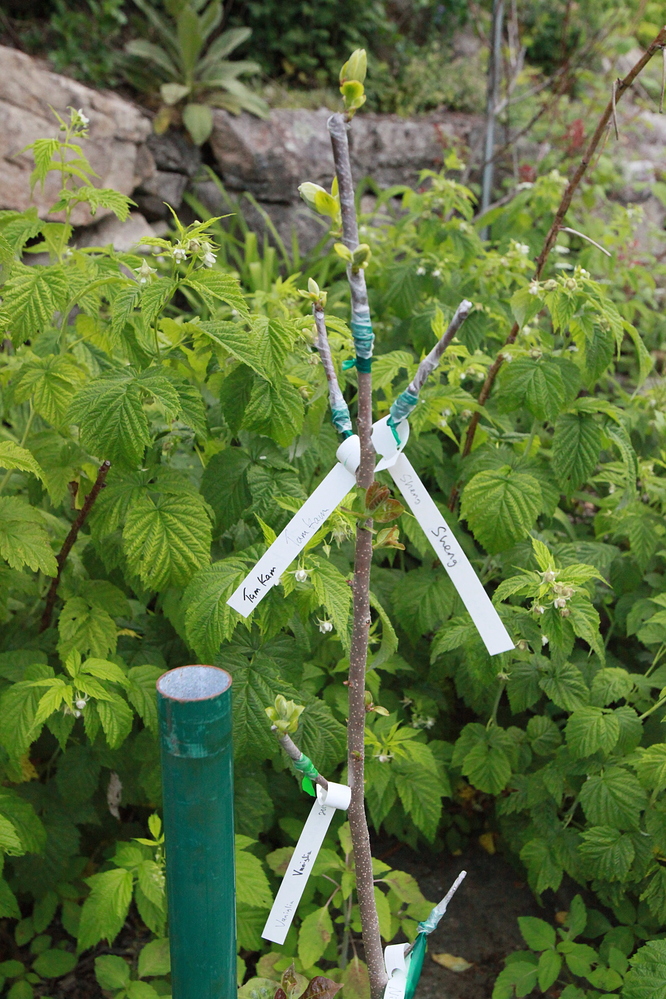 Here's the Tam Kam mother tree. It isn't entirely dead- it is now leafing out from the trunk, up to about 4' high. There is even a single bud on one of the branches (just to the left of the top of the old support post).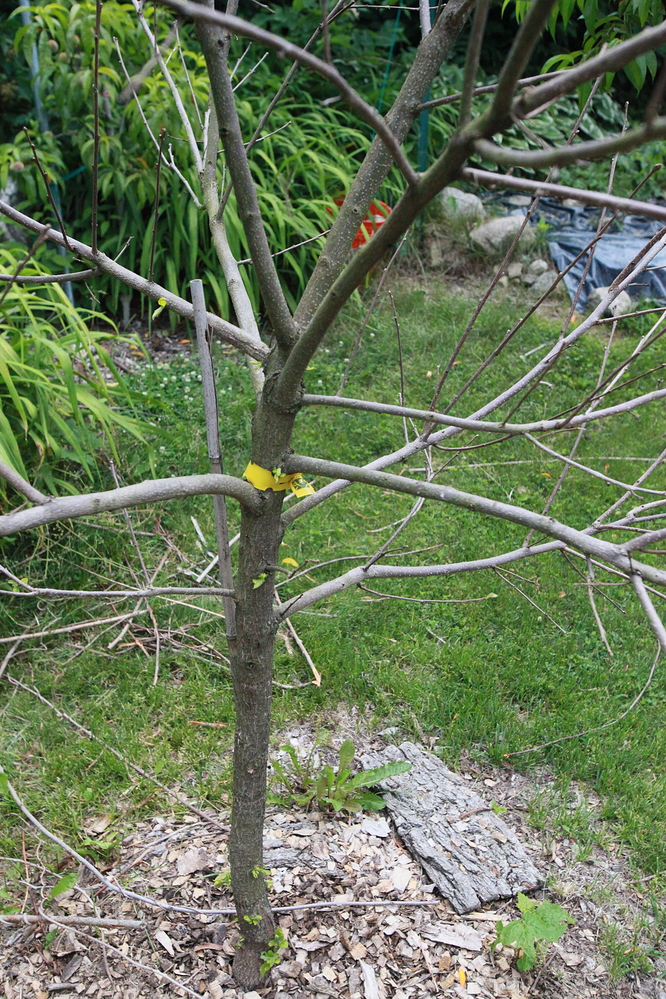 I'm seeing similar growth (central leader to ~4') on the Izu.