I have two Romeo saplings from last year's root cuttings displaying an odd phenotype which I'm guessing is just the growing condition?
The leaves are petty huge, larger than on full grown bushes, and other saplings actually tend to develop smaller leaves. They are a lot more tender than they should be by now, even though they have been on full sun all along. I would think I have been over feeding them but their coloration is much lighter than other saplings. Their texture is also a lot more flat like eggshell, all other Romeos have glossy leaves, even the ones coming straight from the ground.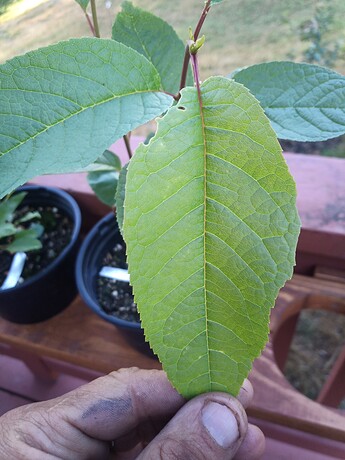 Here is a natural root sapling coming off the ground, dark leaves, glossy leaves, normal size leaves.