Presumably due to the cold April (and early May) this year…my onions are a good three weeks behind last year.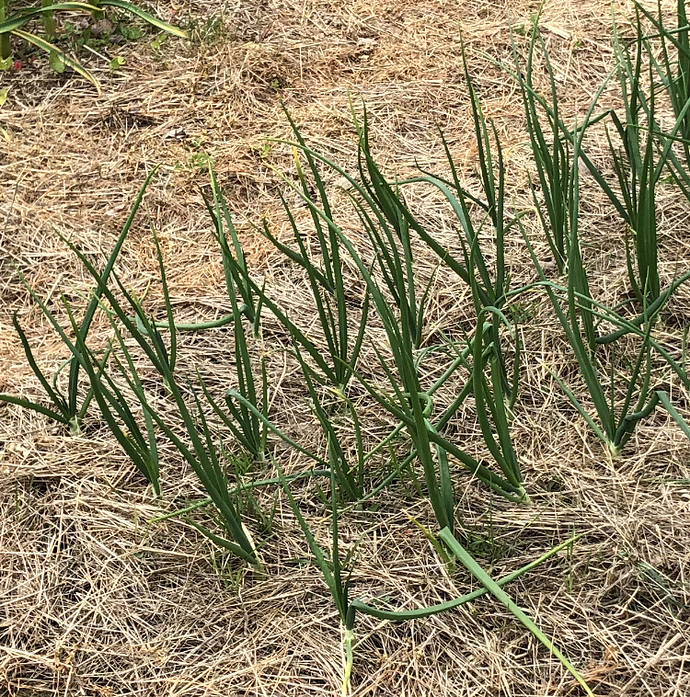 Today (5/17/20)
4/27/19 - and this was with weeds and storm damage that bent a lot of the leaves.
Since onions bulb when they bulb, I'm expecting fairly small onions this year.