When I gave away cuttings from my Luma apiculata bush last year, the thread ended up mostly being a group experiment on rooting them (with only minimal success):
https://growingfruit.org/t/luma-apiculata-cutting-giveaway/34347
Rather than continuing that thread, I decided to start one just for updates on attempts to root this species.
Most recently, I decided in the fall to try a couple communal pots, treated with hormone and just left outside for the winter. That ended up including a pretty severe cold snap in December (6 days below freezing with a low of 16°F). Despite that, I ended up with better than 50% success (4 out of 9 in one pot and 4 out of 6 in the other). Here's one of the two pots I did after washing them off: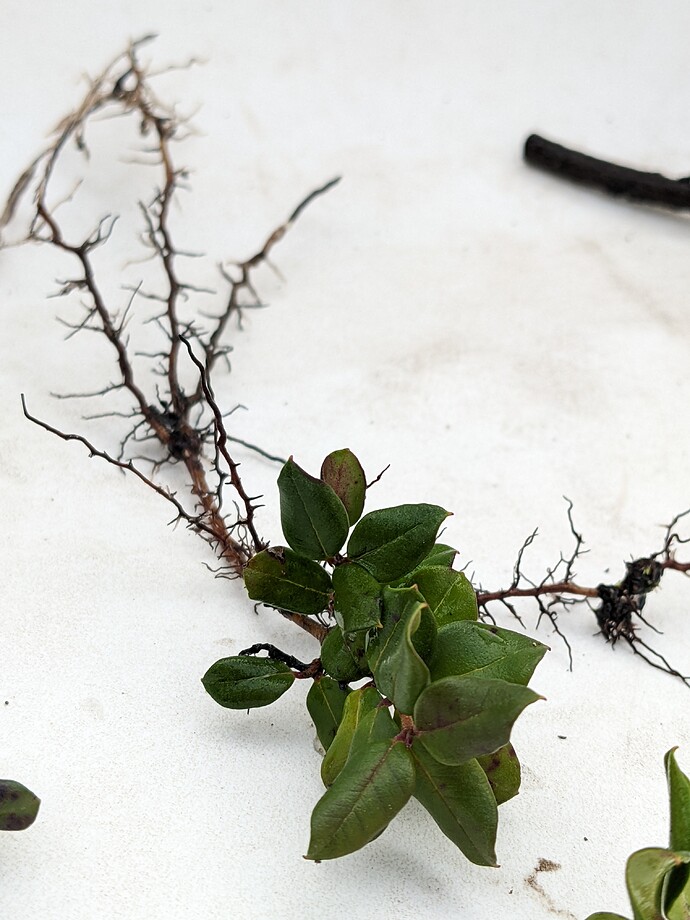 So, it seems like fall cuttings left outside do pretty well, I bet they could just be stuck in the ground, though I haven't tried that (maybe next fall!).