If I see these in my pear tree I might move on to a new hobby.

Pic 001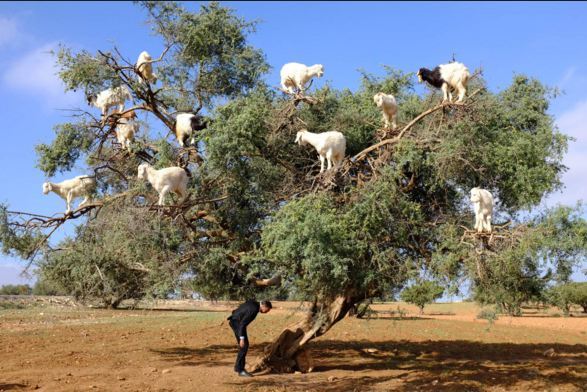 HAHAHAH!! OMG, can you imagine!?! Needed a good laugh today, thanks Bill!!
Patty S.
Hey I raise goats. This little guy born couple days ago. I hope he never sees that picture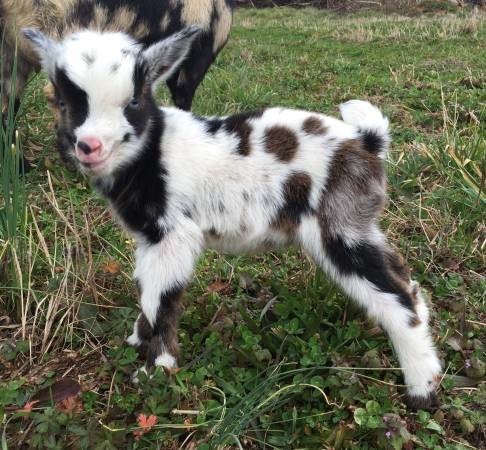 Well, that's one way of testing the strength and integrity of grafts.
GREAT PHOTO. I love it!
I didn't know you were a goat guy, Phil. And since this IS in the "Picture" category and you did start it, I can't resist posting one of the goats I had born this year. Mine was born on Feb 1 and photo was taken 3 hours later. If it were a beauty contest, I have to say yours would win! But all baby goats are cute.

Never stand under a 'Goat Tree'.
the only tree-climbing hoofed animal. Amazing right?
i have opposable thumbs, yet couldn't 'get a grip' attempting such arboreal ability
That's one way to prune a tree.
Ya goats are also a good way to get totally bare soil that washes and blows away. That's what I see in that picture. Way too many goats and not enough for them to eat so they kill everything, except the olive tree.
You would think the guy following the goat tracks would have figured it out by now.
LOL. I raised goats when I was a "kid".

They were pets and liked to follow me around. Our house was in a rural area, so I had lots of room to take them on mile long walks. Fond memories.