I definitely did not have a house or any fruit trees when i lived in KC it was a few bad decisions during teenage years that led me there! However when i moved back to Colorado i saw what would be a regular midwest rainstorm and that Flooded the entire town.
Here is a picture of the grass near my peach trees the only irrigation this has had all year was me being forced to turn on my sprinklers to find a hidden head that wanted to get covered by a raised bed! This has not been mowed since i am being swallowed by work.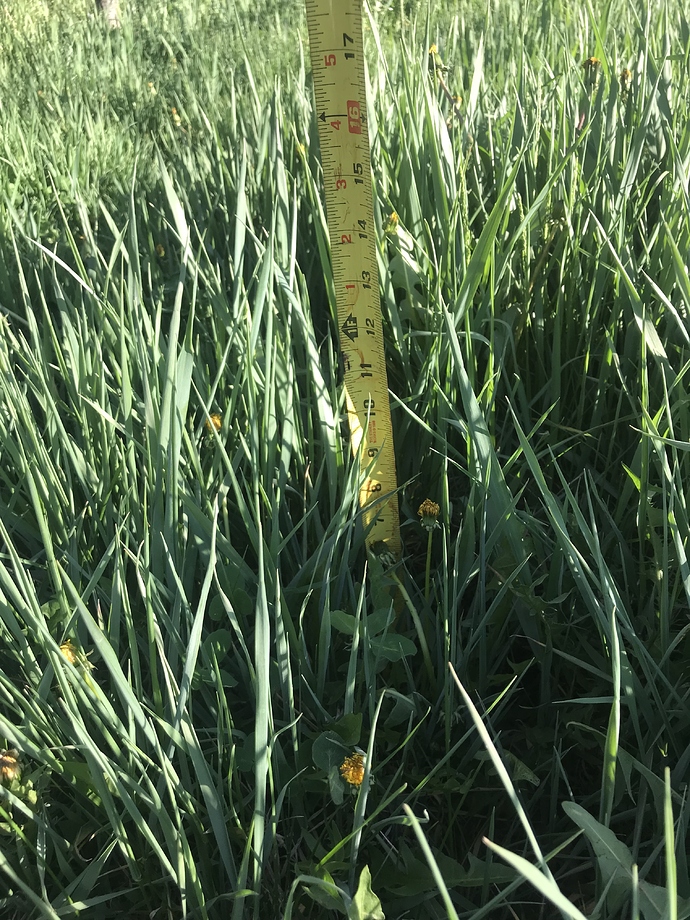 Yes my grass grows much slower than yours and i have a lot lower insect pressure which has less to do with humidity and more to do with air pressure and elevation. My environment provides much different challenges than yours and probably what is needed to address this is us increasing our genetic diversity in our trees and breeding things that can adapt to our climate, rather than using more pesticides and more herbicides every year. Where is the end in this. Almost all of those products come from China and Mexico. There is a true reality that we have big changes coming and its not political to mention that there is a profit motive in badmouthing clover and natural methods. You know what happens to Organic gardens if there is a major halt in global trade? Very little. There is power in being self sufficient.