The Oregon Raspberry & Blackberry Commission had this chart on their website about a decade ago.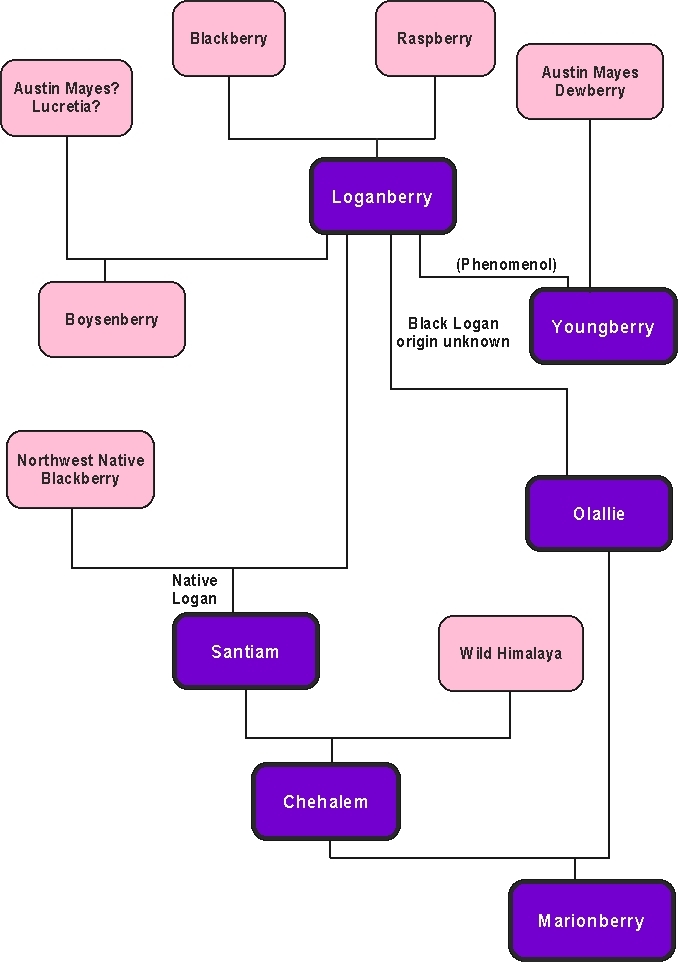 The copy on my computer is dated January 2007, I'm sure the chart wasn't new then. We have the weedy wild "Himalaya" to thank for for Marion Berry.
Marionberry is the best of the best. It's my hands down favorite. Nothing comes close.
I have pdf's of the lineage to New Berry and Columbia Star Quite interesting with over 25 cultivars in the lineage. So far I'm not that impressed though with Columbia Star. New Berry is better.
Columbia Star is a trailing thronless, and the best part is it is very flexible and can be moved easily. It would be a good start for further breeding.