Very nice looking lights Tony! Merry Christmas!
We put xmas stuff out the day before Thanksgiving and we put our tree fully up on Thanksgiving. Most around here seemed to do it on the weekend of Black Friday or did it way ahead of time in September or October.
Here is my small but sweet Christmas tree!. I have the lights on 'twinkle' and next to my window, so when I go for walks I can see it from my window, sparkling away! Merry Christmas all!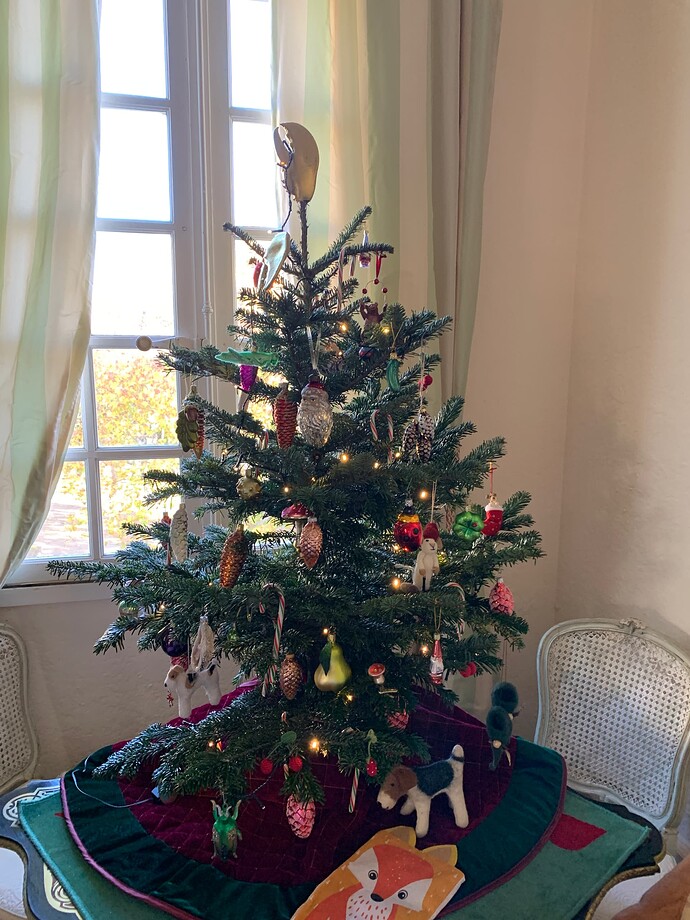 My Christmas tree is up also. Finally my daughter and my husband did string some lights outside last night before the rain. I think I'm early this year for a change.