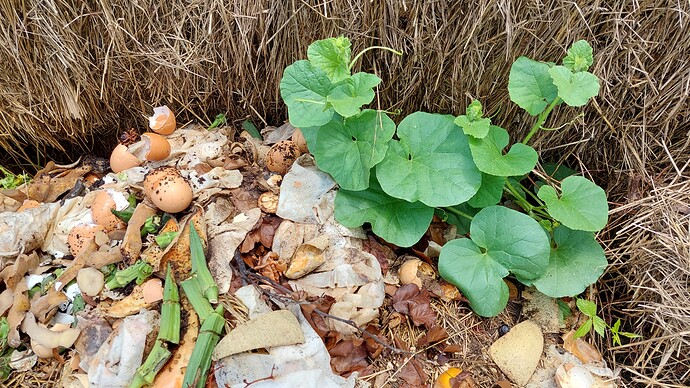 This is a pretty common occurrence for me with my lazy composting method… something sprouting and growing well in my compost pile.
Can you help me ID this one ?
I think NOT watermelon cucumber or spaghetti squash.
Possibly cantelope ???
I had a spaghetti squash vol a couple years ago that we got 7 nice fruit from.
Got anything promising growing in your pile this year ?
TNHunter