I have these photinia bushes all over my property. They look like they have been there for a long time. I was surprised to learn how closely related they are to pears and apples so grafted pears and apple to them.
Below is pear on photinia.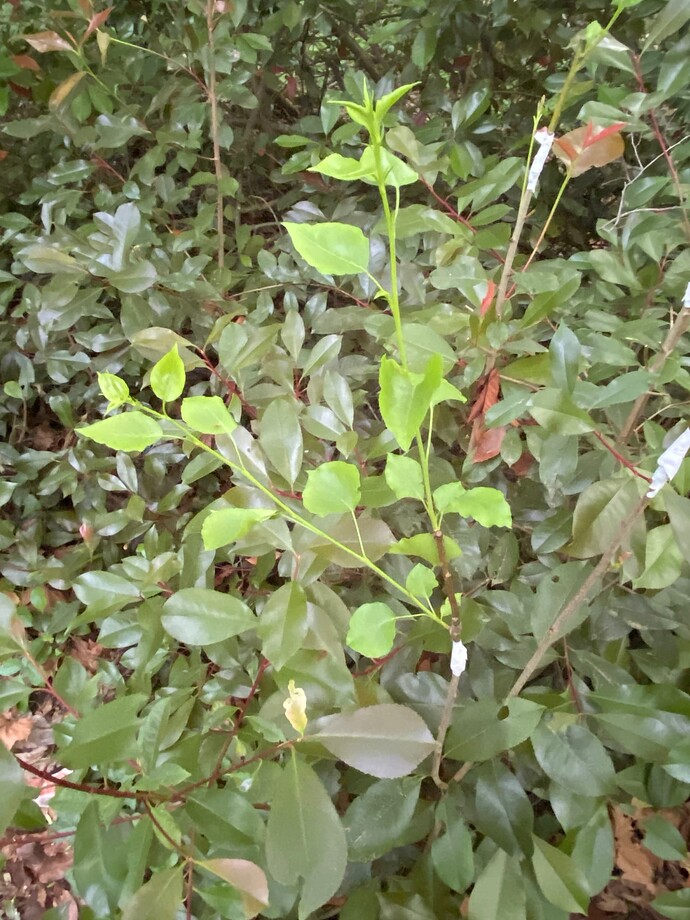 Below is apple on photinia. I grafted some red fleshed apples to my gala apple tree so I had some gala scions left over from that. Some of them live here now.
Below is olive on Japanese Privet. I thought they were dead but when I unwrapped them I saw this.
I also have loquat on photinia and pomegranate on crape myrtle that are just starting to leaf out. I'll post pics when they are farther along.