I inherited 4 quite old grape vines from previous house owner. They are thick and vigorous. As you can see in the photos:

However, their fruits are mediocre at best. As you can see they occupy too much space. Should I dig them up? That would be a hard job. Or should I try some grafting? How difficult is it to graft grape vines?
Or are there better options other than digging up and grafting?
Second question is, I took some grape vine cuttings in winter. They start pushing leave now. But as you can see I put them a bit too close together. Should I dig them up and re-plant them in individual pots now or should I wait until this winter?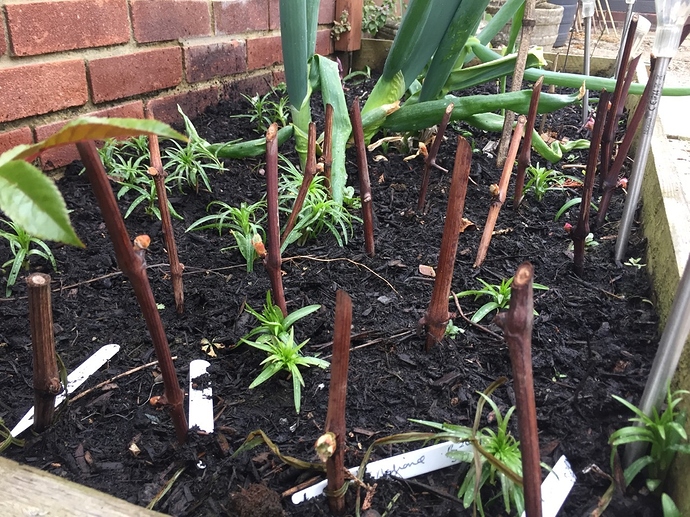 Thanks in advance!