Since temps predicted to drop to low 20's this week I pulled out Christmas lights to wrap outdoor protected citrus. Checking this am I ONLY gained about 3 F over ambient air temp. Hmmm, didn't seem like that much of an improvement! The lights are a hodgepodge of varieties, some globe, some teardrop, all with filaments-i.e.no LEDs.
The oldest lights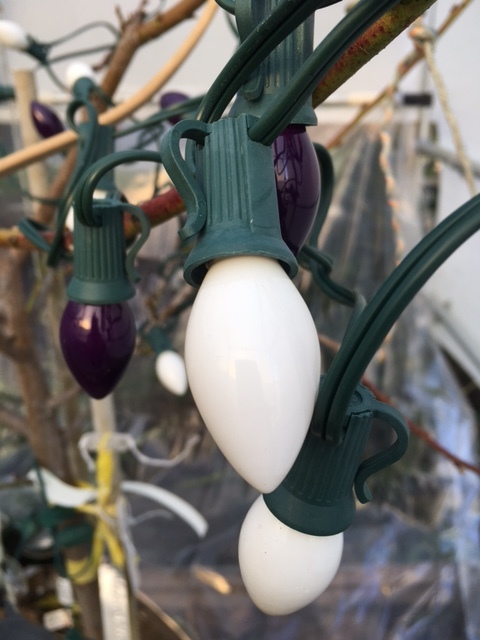 got the hottest, like the ones of my youth.
The newer ones with filaments

are only warmish. (Note these pix are not of citrus but other plants I am protecting.)
I understand, and totally agree with, the reasoning for making a switch to non-heat emitting lights. None of my house lights are incandescent… but I have saved a few oldsters from the past.
Will replace Christmas lights with1 chicken brooder heat lamp per tree and re-check temp gain.
The cost of pushing citrus just keeps climbing!