My three citrus trees (two meyers lemons and a key lime) have suffered quite a bit since they moved from in our living room to a GH. Problems with getting the watering schedule right, various molds from the higher humidity and temp control (and my inexperience) are likely to blame for the troubles.
Lately though I think I have most of the problems in hand (still a bit too humid in the GH for them, and a few issues with white flies), but there a fairly new issue which first came up last winter but has not gone away with the warmer weather. Some leaves will get white dead areas, as shown in this pic.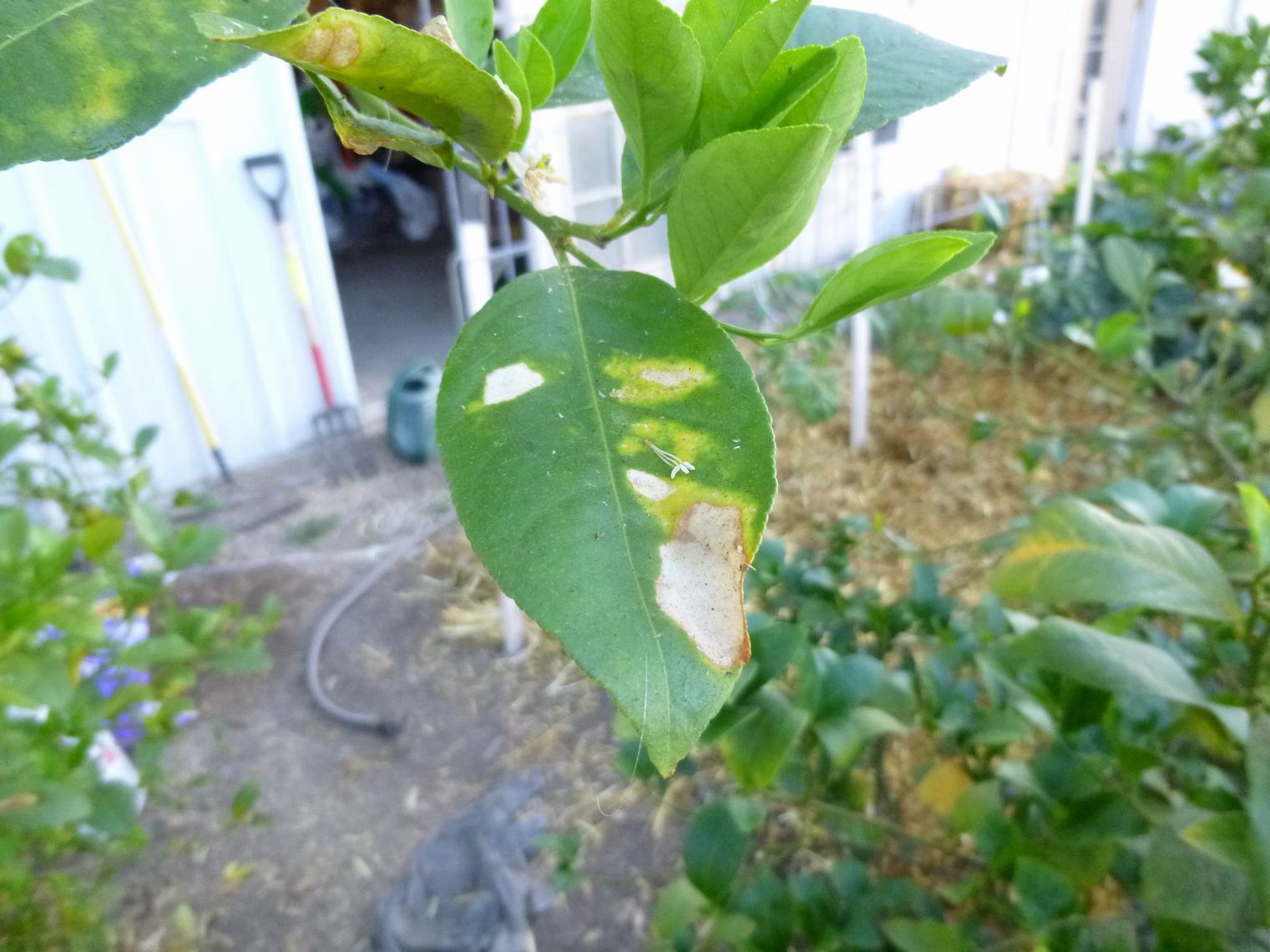 I was wondering if any of the citrus growers out there might recognize what is causing this.
Another question I have is do I need to protect the citrus trees from deer? In past years I have kept them out on a raised porch attached to the house for the summer, but will probably just move them outside the GH on the ground in front. Easy access for the way too many mule deer that live here abouts. I didn't know if I need a protective fence around them, or if deer aren't interested in citrus.
TIA