One of my cherry cages is located in eastern side against a (warm) wall, It gives some protection against rain and birds.
Variety 'Sunburst' grows on a comparatively dwarfing rootstock: GM9 (Inmil) Prunus serrula X Prunus incisa. 7ft. Tall.
Age of the tree:15 y. Production is high. Self-fertile variety.
My experiences with Sweet Cherry cultivation under plastic canopy has that they pretty soon prone by spider mites.
Unripe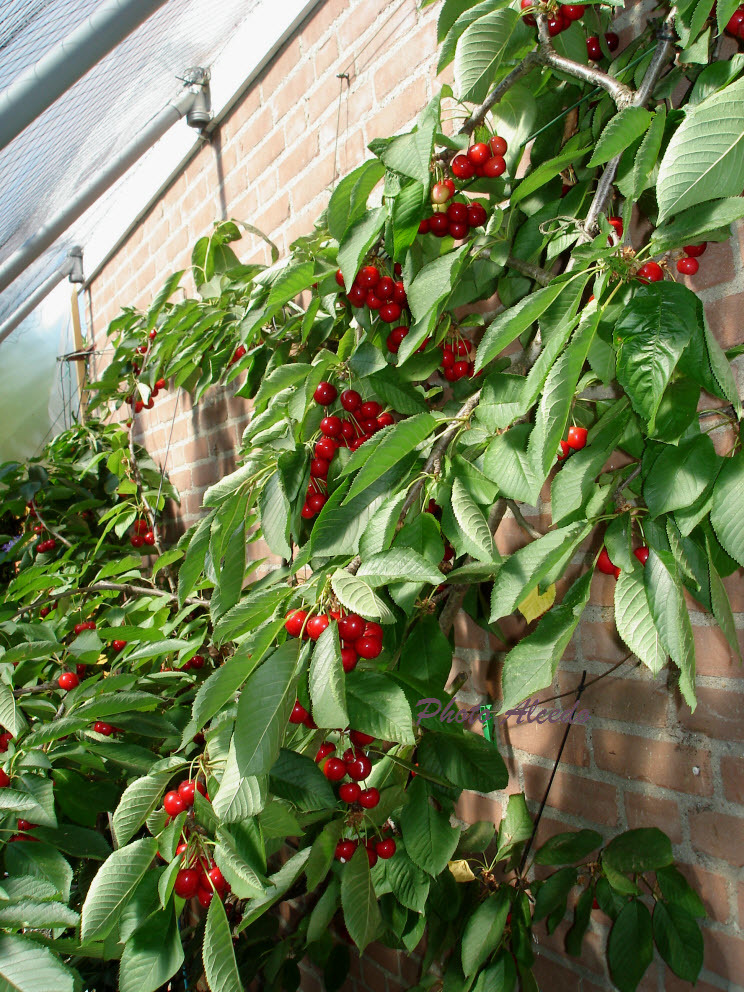 Ripe