We know that rodents are a big problem when you're trying to grow fruits. This contraption here has been around for a long time, and by the time I got around to trying it out, I realized that I've converted over to electric ride, so I may have a problem using this one.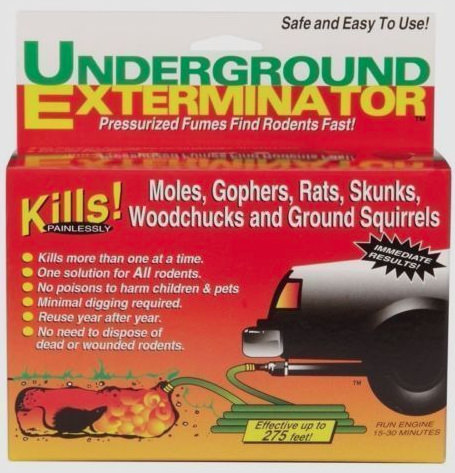 JoeReal collection by Joe Real, on Flickr
Joking aside, has anyone tried this at all? One of the advantage that I see compared to gas chemicals is that the exhaust is pressurized and will forcefully travel into all accessible holes. Aside from not so pungent, as it is a silent killer, perhaps the rodent would be caught unaware as Carbon Monoxide and CO2 are odorless, especially from a well tuned gasoline car. What I noticed with gas bombs is that the rodents will typically plug their tunnels once they detect noxious chemicals coming down their tunnels, and so are very ineffective.