I was pruning trees and thought I'd take a few pics of a row I was working on today. These peach trees were grafted last fall and transplanted this spring.
This is an individual tree budded last fall.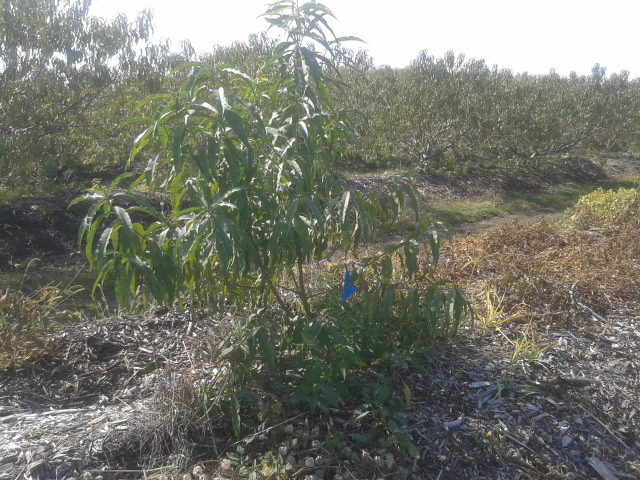 Here is a row of budded trees last fall, transplanted this spring. These were nothing but small sticks with individual buds this spring.
Here was the fastest grower this summer. Again nothing but a bud this spring, budded last fall to a 2nd year rootstock. It really took off. This trunk is probably about 2" from a bud in one season. Young peaches behave in so many ways like a weed.
Very peaceful working in the orchard today. Sunny, temps in the low 80s. Doesn't get any better than this.