Back in the saddle again!


Prepping the hole for my potted Placentia Walnut I'll plant later in the spring.
Bringing the lightning and thunder under your shoes!
Dax
Bingo. That's beautiful.
Dax
Planted in the ground

It's on Paradox rootstock.
This tree was in dormancy for a long time and it has been a concern. This morning we were excited to find lots of new shoots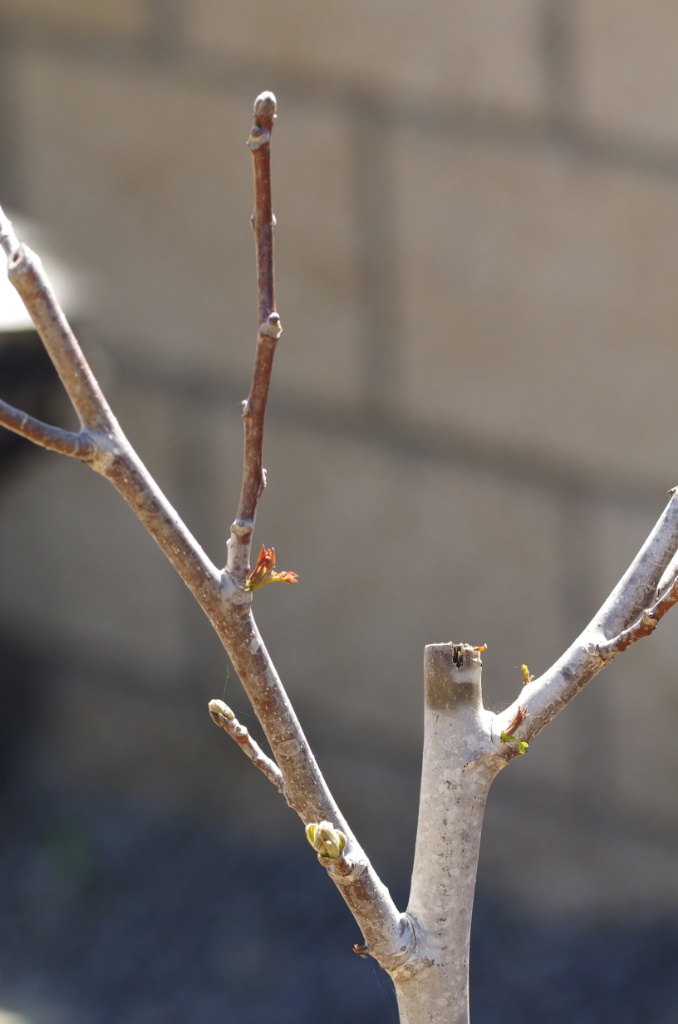 This is just a general comment re persian walnut. I was in Romania last year and saw quite a few wild walnut trees. Most of them showed signs of anthracnose and at least one other fungal disease I could not identify. The walnuts on the trees were at water stage so not mature enough to sample.
There was a tree I saw at Azuga that produced elongated nuts about 1 inch diameter and 2 inches long. That tree was totally untouched by any disease as far as I could see. It was interesting enough that I'm trying to convince my son to go by and collect some nuts over the next few weeks.
The location of the tree on Google maps is 45.443988, 25.577205 but don't look for it in street view. The tree was just a bush at the time google drove through and collected the video files.
Richard, Placentia IS a persian walnut. Read up on the history and how they were dispersed over trade routes a few thousand years ago. It is also worth reading the article by Richard Jaynes on carpathian walnut to understand some of the history of Persian walnut in California.
From the UC Davis history, this is what I know so far. And yes your comments about dispersal along trade routes might be correct. Also, mine is rooted on California Black Walnut (Juglans hindsii):
"A hundred years later (1869), Joseph Sexton purchased a large sack of walnuts at the dock in San Francisco and planted a thousand trees at his ranch in Goleta, California. The origin of these nuts is uncertain, perhaps Chile or China.
About the same time (1870), Felix Gillet, a nurseryman in Nevada City, California, was importing scion wood and nursery stock from France. He is credited with introducing the French cultivars Franquette, Mayette, and others to California. As a result of these introductions by Sexton and Gillet, walnut growers found superior open- pollinated seedlings that led to the cultivars Eureka, Placentia, Concord, Payne, Hartley, and others."
Here it is 3 years later! I've kept the walnut blight in suppression with application of Manzate ProStick + Kocide from 1st leaf/flower bud opening until the catkins have dropped, and then again after the 1st rain after harvest. We had a very nice harvest last Fall and we're hopeful for another this year. The whips sticking up behind it are from a Katy apricot.
Pinging a picture from 2017, but it's a fabulous shot. Preying Mantid meets Chinese Dragon.
Now to get back t othe rest of the thread.