This is the second year in the ground for these trees. I know that pruning them right now will pay big later, but I have no idea what "right" looks like. At the moment they look bushy, which I'm pretty sure is "wrong."
Here's Prok. Part of me thinks I should cut off 2 of the 3 branches on the right, and the other part is terrified at the idea.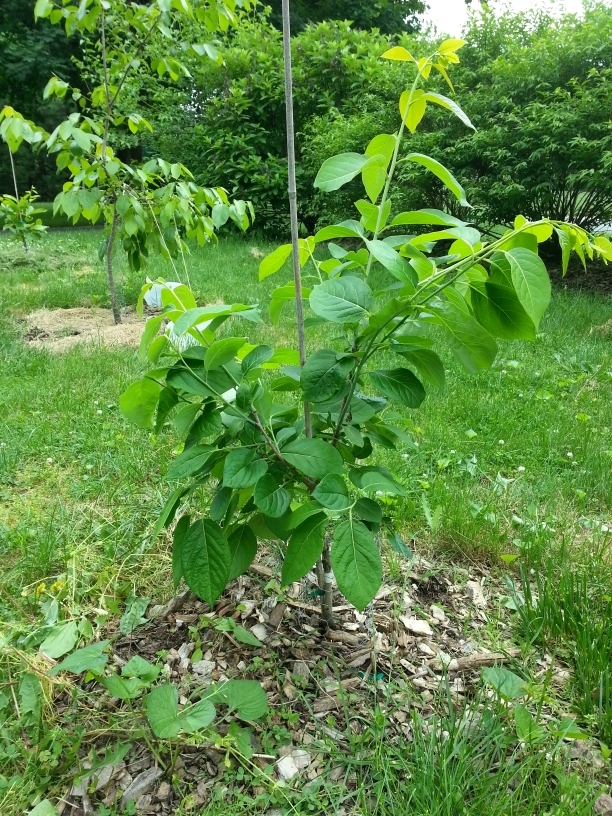 And here's Ichi. No idea what to do here.