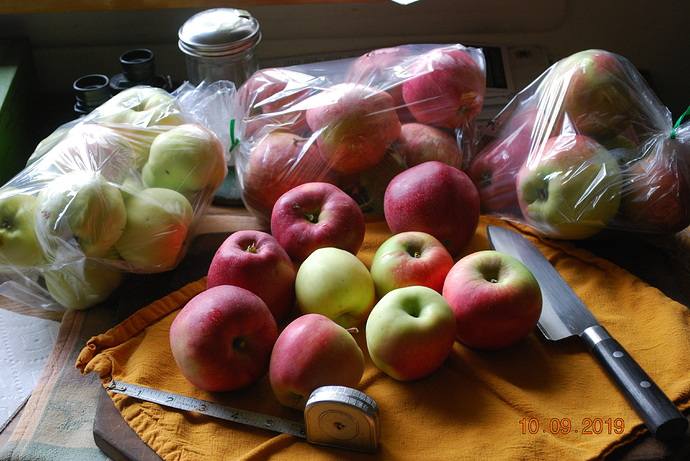 Bags from left: Caville Blanc, Cameo, Jonagold
There are four Karmijn de Sonnaville and five Rubinette- the Rubinette needed more time to color up.
I got lots of Karmijn. I'm guessing that all told I harvested well over 200 pounds of apples this year, maybe as much as 250? I dunno. Gave away at least 50 pounds and still have loads. I'll be taking two boxes to the food bank today or tomorrow. Could have used a longer season but I'm really happy to have so many without codling moth stings!
Should be enough to get us through the winter- especially if you count everything in the downstairs refrigerator: