Hi all,
I went to check on my dwarf apple trees, and this is what I just found. It was a 3 year old g41 grimes golden Apple tree that had been over 6 feet tall, with a great branch structure.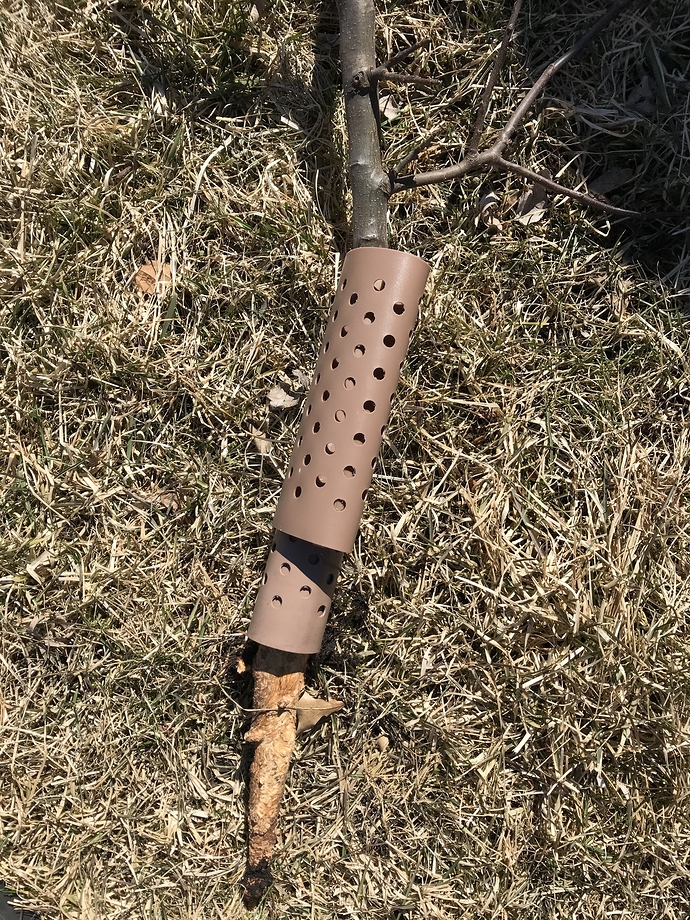 Something chewed all the lateral roots right off, plus part of the tap root. The teeth marks are small so I'm assuming it was voles. Plus this tree was in a botttomless box that had a 2 foot rabbit guard around it. Chipmunks could climb over and gophers or voles could dig under, but this is pretty crazy. They must have been chewing on it all winter, but when I came out today, the tree was leaning over, sitting on a little hole loosens out now all the roots are gone.
Do you all think it was voles or something else?
2 how do I better prevent this on my remaining trees?
3 is there any point at all in trimming down my remaining tree and trying to replant it in case the tap root can sprout some new laterals?
I've trimmed off most of the branches, so I've got lots of grimes scion. You're welcome to some if you pay for postage and an envelope.