some pictures of different apple varieties growing at our Hocking Hills Orchard located at the Four Seasons Cabins in the beautiful Hocking Hills of SE Ohio.
Discovery is an early season variety from England with red flesh. Ripens here early August and is great tasting. Medium to large fruit with a great sweet tart flavor.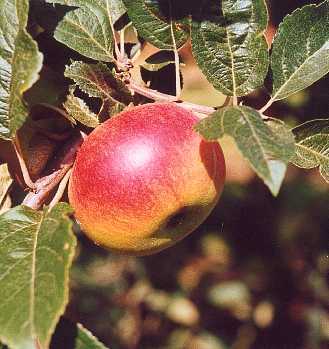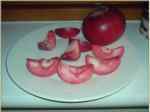 Red Devil is an English variety that is a Discovery x Kent cross, released in 1975. Medium size deep red fruit. Ripens in late August. Pink cortex wood, reddish green leaves, dark pink blossoms.
Last year we decided this is becoming one of our favorites and we tried to make a video for the orchard page talking about it but laughed too hard and scrapped the idea.
Excellent sweet tart flavor, used for dessert and cider and we made a great tasting pie with it.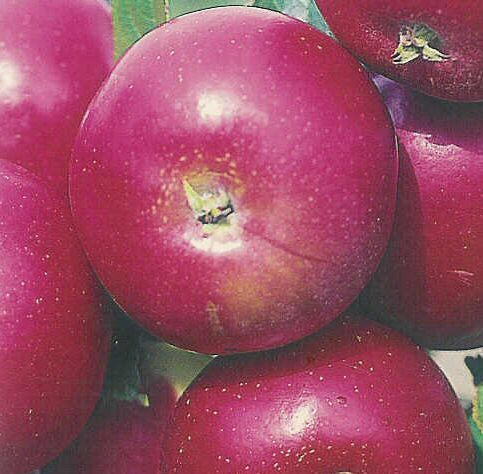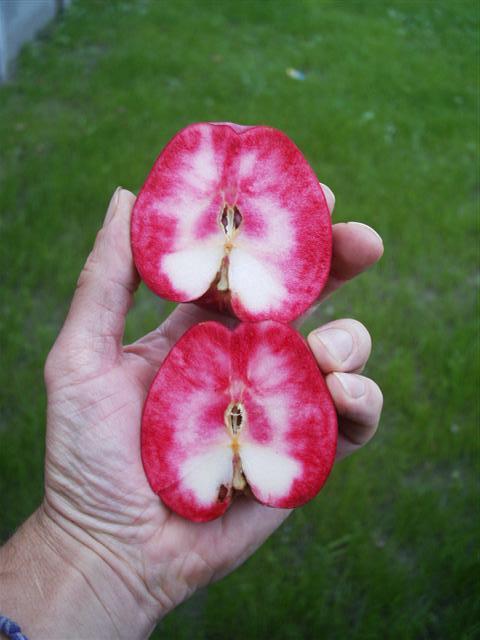 Devonshire Quarrenden is an English variety first mentioned in 1676 from Devon, England. Medium sized fruit with solid red skin and a distinct strawberry flavor.