I was in Florida to assist my son who races drones. I didn't really have much time while there. I managed to make it to an Amish market in Sarasota. I bought oranges, some apples, and honey.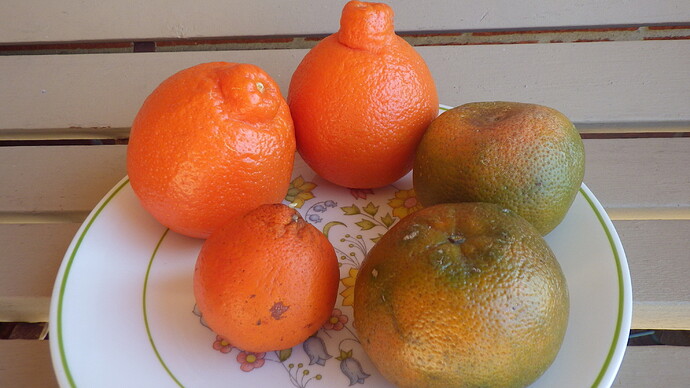 The large oranges are called Honeybells. Rind was thick peeled right off, Fruit was segmented and easily breaks apart. Taste is very good, very sweet. It has one seed in every segment, 1/2 the size of normal seeds, I ate 5 segments before I saw it had a seed.The smaller orange has a thin skin, the fruit is glued to it too. Hard to get off. Talk about sweet, this was the sweetest orange I ever tasted. That one is a Sugarbell. Very good. The green-orange one is called a fall tangerine, it is seeded. Also again very sweet.
The rind is interesting, it tastes a little different, and the inside pulp is a melon orange
in color. It would make a unique zest.