Had this Rootpac R rootstock get large on me and decided to make it into a massive multigraft tree. Half of the scions on this tree are plum/pluot and the other half are cherry with a Z-Dwarf interstem.
Cleft grafted interstem with a clefted top graft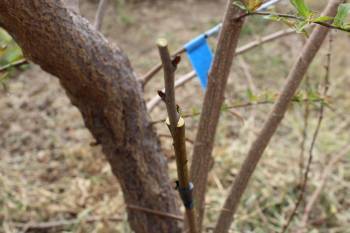 Taped up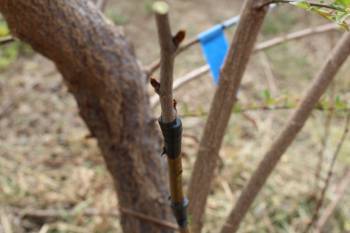 Parafilmed up and ready to go.