So even with grafting, I have a few sicklies.
This runt never took off. It was a Paul Robeson on Supernatural rootstock.

Now the one next to it that was large and seemed healthy has the same curling leaves. Same variety and rootstock combo.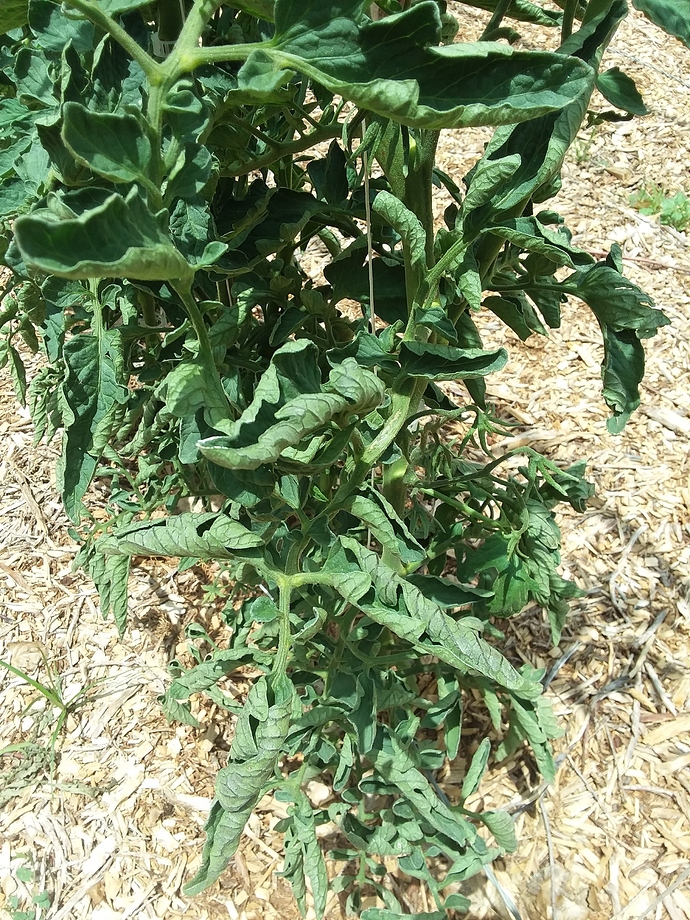 I am a bit of a tomato dummy. Can someone with more knowledge diagnose this?