I got some pluerries this spring and they leafed out wonderfully. However I noticed lately that they seemed to have yellowed and curled leaves on the growth tips.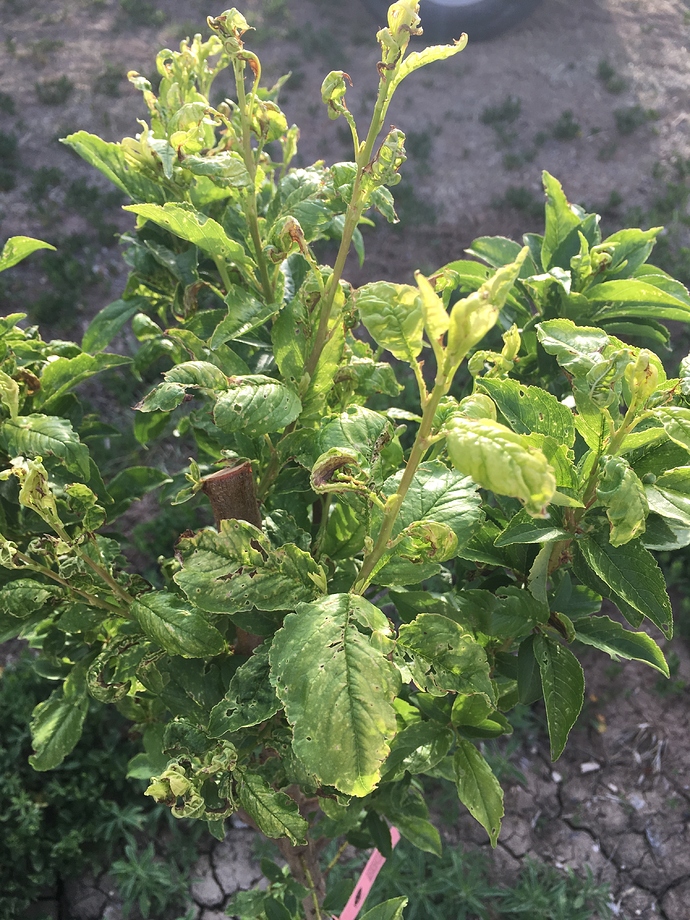 It doesn't quite match with the images of peach leaf curl I've seen, though I've never seen peach leaf curl in person. I also haven't seen aphids on the leaves, so I thought I'd ask … any ideas of what's going on? What can I do to help my new trees?
Any help would be much appreciated!