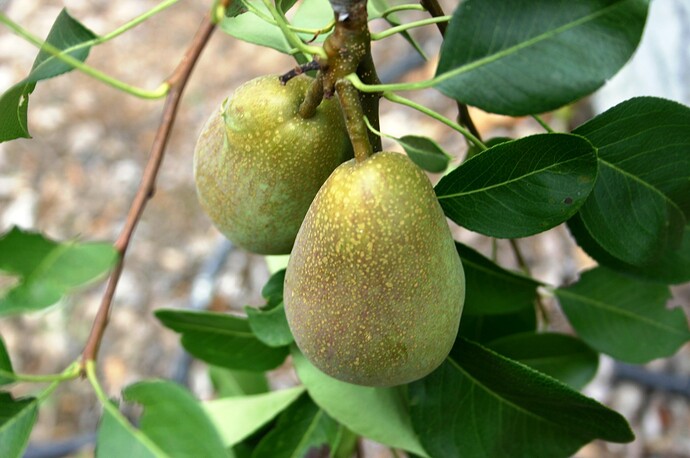 I had never heard of Warren Pear until it was requested by a client in Zambia. It took some doing to find scionwood for it, and I was skeptical as I had pulled out a couple other European pear trees for being unproductive in a low-chill climate. They were also fire blight magnets, even on our hot and dry conditions.
It hails from Mississippi of all places, and is thought to be a cross of Seckel pear with the same spicy-sweet rich flavor. It is labeled as fire blight resistant, and is certainly one of the most productive European pears I've grown here; the topworked tree is just fruiting this year, so no taste testing yet. The twigs look a bit bug chewed-on, while the adjacent nectarine, plum, apple, and pluot trees are untouched.
The 100 benchgrafts of it I shipped to Zambia this spring were killed in shipment, so no African results yet on it. We'll see how the fruit quality is this fall.